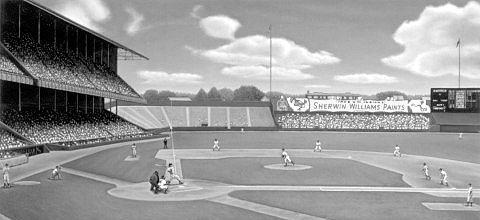 A quick one today. I was watching this year's world series, asking myself, "What in the hell happened to the game I loved." Don't get me wrong here. I'm not trying to say anything bad about the Tigers and the Cardinals. I AM trying to say that this world series (and I didn't capitalize it on purpose) lacked anything worth talking about.
It got me thinking a bit about the game that I love so much. Perhaps the problem is just that it's time for baseball to fall into a bit of obscurity. Perhaps the problem is that the players don't give a flying leap about the game. Perhaps the problem is that the owners refuse to come up with a collective bargaining agreement that will ever give the teams like my Indians an even shake in acquiring parts, or better yet, keeping home grown parts to make a serious run.
I'm not really sure, but I'm going to do my part.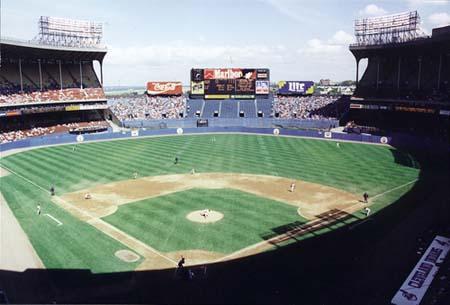 As a kid, I spent a good part of my free time reading everything I could about the game. I think that's a part of the game that's forgotten. How many of us poured through box scores (a forgotten art) daily to find the miniscule stats. How many of us read about the 1919 Black Sox, and Murderer's Row, and the Gashouse Gang. So I'm going to bring it all back, year by year.
The POJO Dojo is going to look at the history of the game, with a Cleveland slant whenever possible. It will take me a bit of time, and I'll fit it all in between my regular rants.
So baseball fans rejoice, groan, or whatever it is you want to do. But if you want a history of the game that was dubbed "America's Pasttime" nearly 200 years ago, this is the place to come and check it out.